When coming up with a strategy for connecting with the groundswell, first remember to take a step back and ask what your customers are ready for and what your objectives are. Then you can start planning. To help with the planning, there is an acronym that you should use. This is called the POST process. The "P" stands for people. This is where the handy social technographics profile comes in handy (I talked about this in a previous post). The most important part of this is to assess how engaged your customers are based on what they are already doing. The "O" stands for objectives. Here, you come up with goals with what you want to achieve. The "S" stands for strategy. An important thing to ask yourself in this step is how you want your relationship with customers to change. By asking this you can then plan how you want to do this. This can also help you figure out how to measure changes. Finally, the "T" stands for technology. Here you may want to ask yourself what applications you should build. These can include blogs and social networks.
When coming up with an objective, there are several to consider. Be careful when choosing because it can make or break you. Objectives include:
1. Listening – this involves using customers as a research tool and helps you to better understand them. This is best suited for a company that is seeking customer insights for use in marketing and development.
2. Talking – use you customers to spread the message about your company. This one is best suited for extending your channels.
3. Energizing – find your most enthusiastic customers to "supercharge" the power of word of mouth marketing. This is best suited for companies that already have customers who are enthusiastic about the company.
4. Supporting – set up tools for customers to help and support each other. This one is best suited for companies with significant support costs and customers who have affinity for each other.
5. Embracing – integrate customers into the way your company/business works. This one works best for companies who have already succeeded with one of the four other goals already.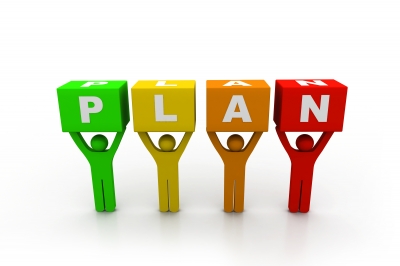 There are also things to keep in mind regardless of the objective you are pursuing. The first is to create a plan that starts small but has room to grow. You don't want to plan too far in advance because things change. It is best to re-evaluate approximately every 6 to 12 months. The second thing is to think through the consequences of your strategy. Every plan should include how engaging with customers will change the company. It could affect such things as marketing, PR functions, and even cost structure. Third, put somebody in charge. This is very important because you don't want the wrong person. Regardless of who is in charge, they should regularly brief the CEO. Finally, use great care in selecting your technology and agency partners. Just because they are the cheapest doesn't mean they will suit your needs. You want to find someone that understands your objectives.
Lululemon is very lucky in that its customers are already very actively engaged in online activities. When I analyzed the company in a previous post on the social technographics profile, it was found that most of their customers are 18-35 year old females. When analyzing the 25-35 year olds they were found to be very engaged. One of the best objectives for Lululemon would be to embrace. The company is already very engaged with its customers. They already have set up a Facebook page, a Youtube account and a twitter account where they interact with customers. The next logical step would be to engage customers into the design of products. A good strategy for the company to get people involved in the design process is to set up a focus group. This allows the company to work one on one with regular users of its apparel. They can suggest ways to make things better and tell the company what is already working well for them. As far as technology goes, they already have several accounts set up, but to really get good feedback they can send out surveys. They can set up a survey on their site and link it to the social media they already use. They can also poll people on their Facebook page.